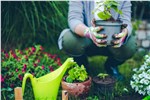 24 Sep

Spring 2020 – Investment Solutions Newsletter

In this edition of "Investment Solutions", you will find the following informative articles:

Market update – We provide you with an update on both the local and international markets.

How long will my super take to recover – We explain why superannuation balance have fallen and how long they will take to recover.

Five things to consider if you're retiring this year– We've put together a list of things you should consider to keep your retirement dream alive.

If you wish to discuss any of the topics within this newsletter or any other matter, please don't hesitate to contact our office on 03 8560 3188.