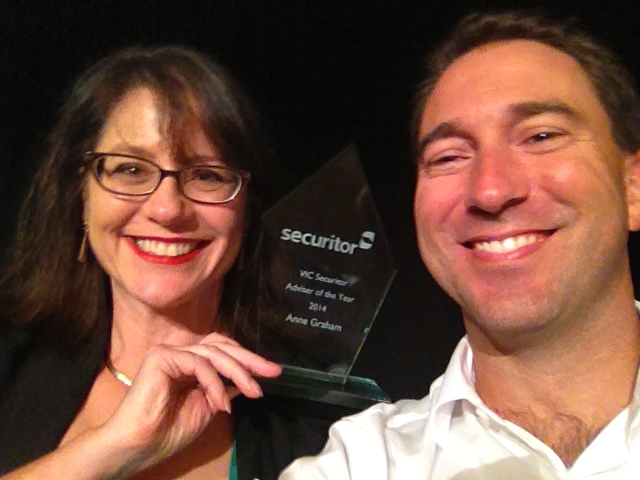 13 Mar

Anne announced Securitor's VIC Adviser of the Year

Congratulations to Anne Graham on being announced Securitor Financial Group's 2014 Victorian Adviser of the Year. This is an achievement that we are all so proud of and it reflects Anne's genuine passion for providing our clients with quality advice to help them achieve their goals and the life they want. The award also reflects the hard work and effort of the Financial Planning team.

The National Adviser of the Year will be announced during the Securitor Convention next month – good luck Anne!